Saline Wastewater Treatment Facility: Sustainable Wastewater Treatment
If sustainable processing of saline wastewater at minimal cost is not a core activity of your business, what should you do?​​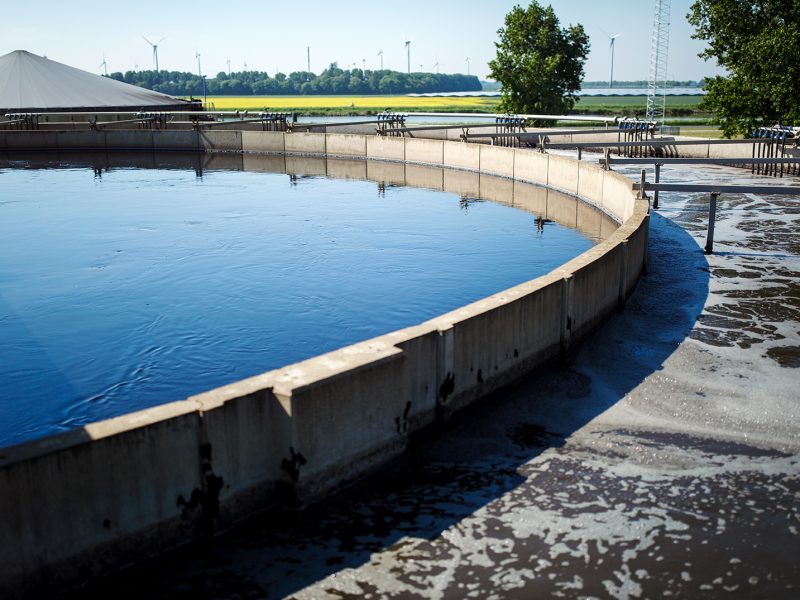 The days of directly discharging unpurified saline or other wastewater onto surface water are over. Disposal of saline or other wastewater using a wastewater treatment plant is not always the best option. And building and running your own facility is too costly and complex. So what are your options? This was the question plaguing some businesses at the Oosterhorn industrial park in the port area near Delfzijl.
The answer from North Water took the form of a saline wastewater treatment facility as part of a DBFO model (Design, Build, Finance & Operate). This activated sludge facility has a capacity of 35,000 pollution units, and is scalable as needed. North Water purifies the wastewater, providing industrial dischargers with a full-service solution.
From Untreated Discharge to Sustainably Treated Wastewater
The port authority, Groningen Seaports, has developed various industrial sites. Oosterhorn is one of these sites. Several companies at the industrial park were discharging wastewater, mostly saline, onto the surface water (the Zeehavenkanaal canal). Over time, based on the high salinity, it appeared preferable to treat this wastewater separately in a saline wastewater treatment facility (Dutch acronym: "ZAWZI").
​Process Description
The ZAWZI is operated remotely, with centralized logging and analysis of process data. North Water process technologists and technicians are responsible for operational management and maintenance, so process performance is guaranteed at all times and the facility meets the applicable regulations.
Meer informatie >> Kerngegevens ZAWZI (English)