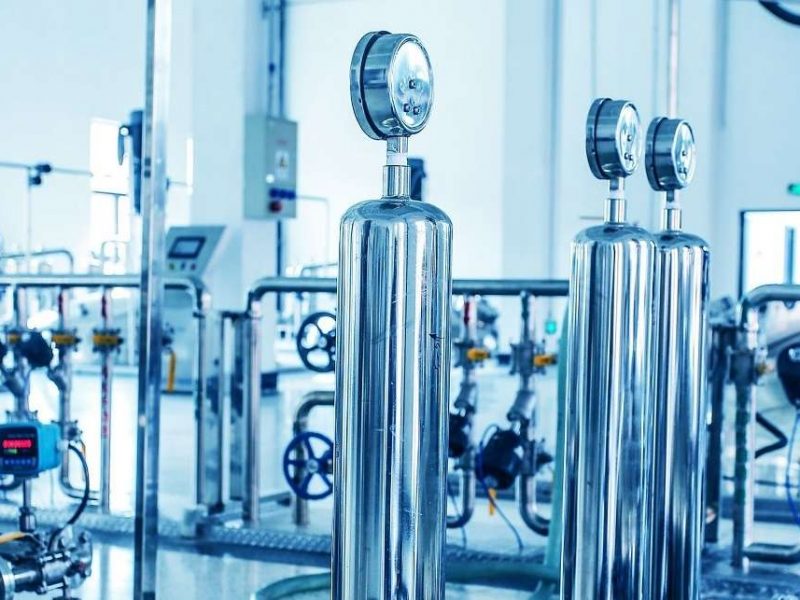 #1 in Sustainable Industrial Water Treatment
North Water is ready for all your challenges:
North Water makes major contributions to the development of sustainable solutions for wastewater treatment and water reuse.
North Water is your partner for the reuse of treated water in production processes and the recovery of valuable substances.
North Water is your go-to provider if you want to ensure sustainability while controlling costs.
North Water offers solutions to problems in the area of water and wastewater treatment for companies in the chemical, petrochemical, metal, food, agribusiness, energy and other sectors.
Whatever your needs, with North Water you can count on a reliable, efficient and cost-effective treatment process. Please do not hesitate to contact us to discuss the possibilities.
North Water: Smart with Wastewater
Every year brings new options for individuals to purify their own domestic wastewater, to achieve energy savings and reduce the loss of valuable nutrients. This trend is not entirely absent from the industrial sector either. In industrial wastewater treatment, effluent quality improvement increasingly goes hand in hand with wastewater reuse. North Water commands the expertise, experience and know-how to deliver sustainable industrial wastewater treatment solutions for all types of companies.
North Water has successfully completed innovative projects for the firms AkzoNobel Salt, Kisuma Chemicals, Nedmag Industries, Avebe TAK, ZAWZI Delfzijl, Industrial Supply Westlob, Energy Port, Green Data Port and Industrial Supply Harlingen.
Energy-Efficient and Pure
The Netherlands is the land of water and water technology. Developments in water treatment and recycling are reinforcing the position of Dutch companies as global leaders. North Water is keeping pace in its own development. We are supplying a new generation of modern treatment technologies and facilities for nitrate and phosphate removal and the reduction of suspended solids, COD and heavy metals.
For instance, we recently built a saline wastewater treatment installation (DBFO) for port authority Groningen Seaports. This activated sludge facility has a capacity of 35,000 pollution units, and because North Water treats the wastewater, industrial firms no longer have to worry about discharges.
North Water: Number 1 in Sustainable Industrial Water Treatment
We Design, Build, Finance and Operate full-scale treatment facilities for clients of every stripe. This enables sustainable industrial water treatment, adequate volumes of custom water without affecting the drinking water supply, effluent reuse, and effective collaboration with our water partners. You can count on North Water – your professional and innovative partner.
Smart Solutions, Lower Cost
The government is setting ever stronger requirements on the discharge of treated and untreated wastewater. It is therefore increasingly vital for water boards and the industrial sector to devise sustainable solutions. North Water knows better than anyone that the reuse and recovery of valuable substances can even achieve a reduction in all-in costs.
Want to learn more about our other Services?
Wilt u weten wat we voor u kunnen betekenen?
06 22 90 77 06
e.beekman@northwater.nl