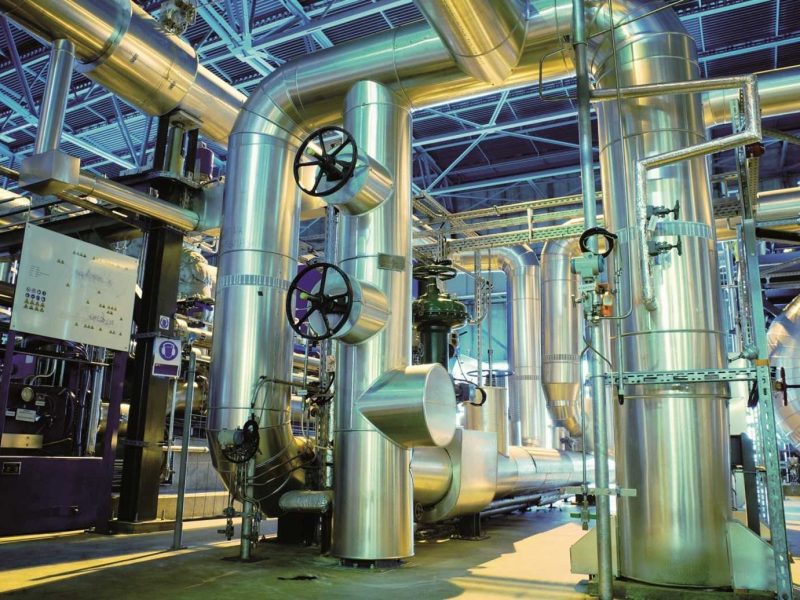 Your Partner for Sustainable Purification Processes
North Water is ready for all your challenges:
North Water makes major contributions to the development of sustainable solutions for industrial cooling water, cooling water treatment and cooling water reuse.
North Water is your partner for the reuse of cooling water in the production process and recovery of valuable substances.
North Water is your go-to provider if you want to ensure sustainability while controlling costs.
North Water offers solutions to problems in the area of cooling water, cooling water treatment and cooling water reuse for companies in the chemical, petrochemical, metal, food, agribusiness, data center, energy and other sectors.
Whatever your needs, with North Water you can count on a reliable, efficient and cost-effective condensate reuse system. Please do not hesitate to contact us to discuss the possibilities.
What is Condensate Polishing?
The use of DM water to produce high-pressure steam creates condensed water. This may contain contaminants, as the steam has already been used in an industrial process. Reuse requires intensive purification, such as mercury removal from condensate and nitrate extraction from saline wastewater. After the custom condensate polishing process, the water can be used safely and reliably again.
North Water: Reliable Condensate Purification
The days of directly discharging unpurified saline or other wastewater onto surface water are over. Disposal of saline or other wastewater using a wastewater treatment plant is not always the best option. And building and running your own facility is too costly and complex. So what are your options? That's a question North Water seeks to answer.
And we have found the answer in a wastewater treatment facility built as part of a DBFO model (Design, Build, Finance & Operate). North Water purifies the wastewater, providing industrial dischargers with a full-service solution.
North Water offers guaranteed, high-quality condensate purification and polishing, enabling you to recycle more condensate.
Custom Solutions
Condensate polishing always requires a customized approach. North Water has the in-house knowledge and experience to deliver these custom solutions. We ensure that the condensed water is clean and can be reused with optimal energy retention, either on its own or supplemented with new DM water. This boosts process efficiency while also achieving considerable cost savings.
Quality and Cost-Effectiveness
With condensate purification, our focus lies on reliability and supply security. The best product ultimately ensures the most stable and thus also cost-effective processes. We guarantee a high degree of reliability and a sustainable supply.
Why North Water Condensate Polishing?
Efficient and cost-effective processes
Sustainable solutions
Innovative technologies
Service & all-in-one solutions
Want to learn more about our other Services?
Wilt u weten wat we voor u kunnen betekenen?
06 22 90 77 06
e.beekman@northwater.nl